Where were the Brontë sisters born? When it comes to the Brontës one always tends to think of Haworth, the place where they lived. But they were actually born in Thornton a very small village not that far from Bradford, Yorkshire. Our latest trip to Yorkshire was both very short and extremely intense. We've finally got to visit the Brontës' birthplace– the very house where Charlotte, Emily, Branwell and Anne were born.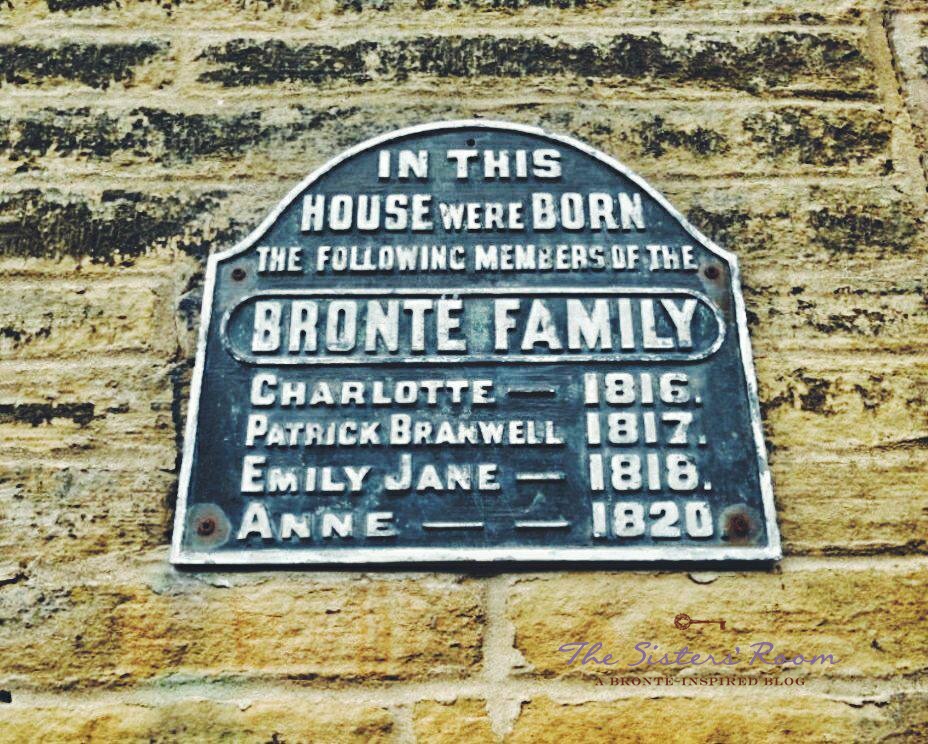 The Brontë family used to live in this parsonage on Market Street in Thornton from 1815 to 1820, and the family grew a lot during those years.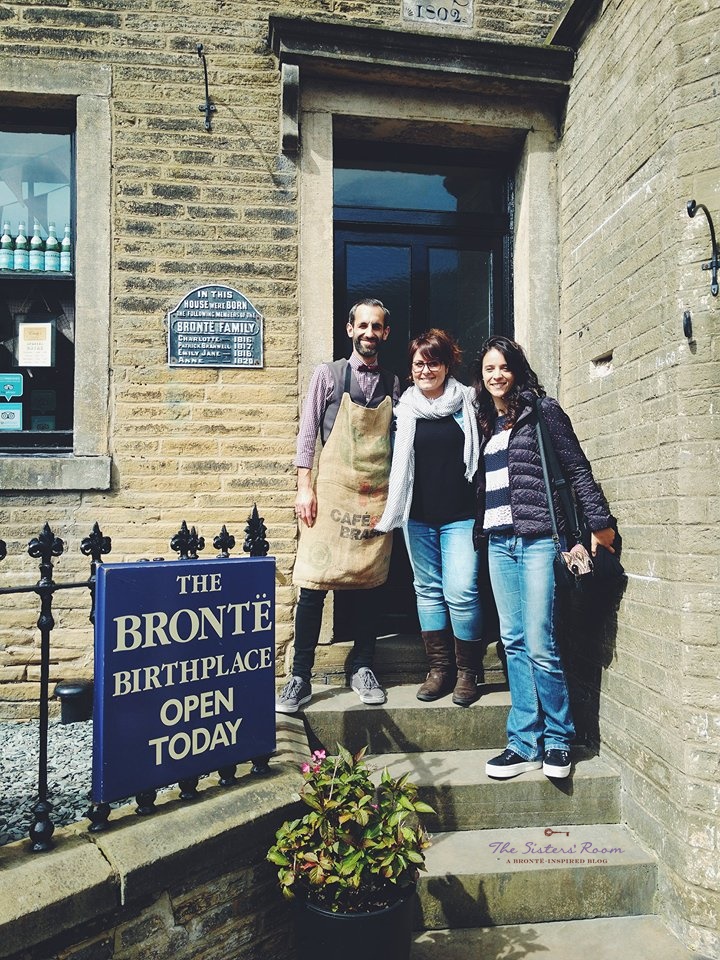 In fact, when Reverend Patrick Brontë and his wife Maria Branwell got here, they only had two children- Maria and Elizabeth, born in Hartshead. While in Thornton four more children came by. Unfortunately though, the house only had two floors, with three rooms on each floor. As you can imagine that house must have been very small for such a big family, since there were some servants with them too. Maybe that's the reason why Reverend Patrick gladly accepted his new job as a curator in Haworth- there also was a bigger house there.
Looking at the house where the Brontë sisters were born, standing in front of it in Market Street, we can see some differences from how the house was back at the time when the Brontës used to live here. As a matter of facts the part of the house on the right was built in 1898, and the Brontës never never got to see it of course. On the contrary , they were used to the two large windows, each on one side of the door. Nowadays, next to that very same door, there is a plaque which says "In this house were born the following members of the Brontë family: Charlotte, 1816; Branwell, 1817; Emily, 1818; Anne, 1820".
Have a coffee where the Brontë sisters were born- Emily's
Yes indeed- it's right here that the Brontë siblings were born, right here in front of the chimney you can see in the place that once was the living room. Today this place is a lovely coffee shop called Emily's, owned by the kind Mark De Luca. So apparently you can sit down and have a coffee just here, while imagining the Brontë family in those very rooms, more than two hundred years ago.

Nowadays you can visit the ground floor of the house, but cannot go roaming upstairs, where there were Reverend Patrick's bedroom, the children's room and the servants'.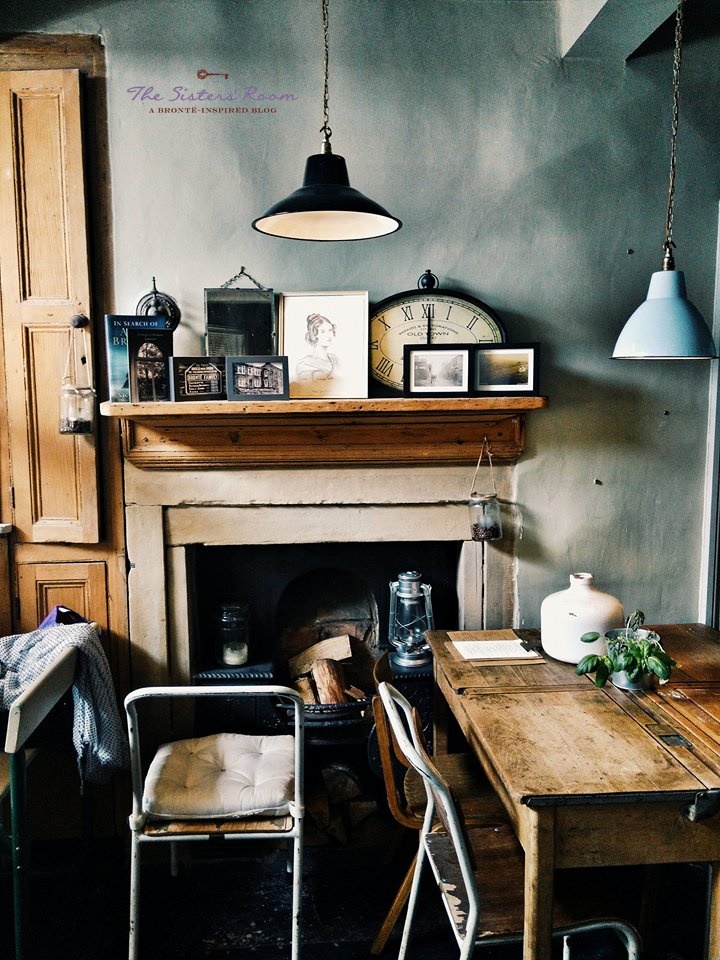 It's strange to be there, and try to imagine which were the hopes and dreams of that very young family, that, even if probably facing some economic difficulties, was also living peacefully, still unaware of the illnesses and deaths which would strike very soon.
Our short visit there was lovely, and we learnt a lot thanks to Mark's help. He told us everything about the place and also showed us some pictures of how it was back then.
We'll come back for sure, even because we can't  wait to see the Brontë Stones (Bradford Literature Festival and Arts Council England), some commemorative plaques to mark the bicentenaries of our favourite sisters. Furthermore, we are curious to go to the church where the Brontës were baptized. We look forward our next journey in Brontë Counrty– we are ready!
Serena
Did you know the Brontës were born in Thornton? Have you ever visited their birthplace? If you are curious to learn more about where they lived, instead, don't miss View From The Window: the Brontë Parsonage Museum