We are very proud to announce that this year The Sisters' Room is collaborating with the Brontë Parsonage Museum. On the last Friday of each month we will publish special contents curated by the experts of the museum.  Let's have a look at what's inside the closets, drawers and cupboards at the Parsonage. You will find in this new category some of the objects that belonged to the Brontë family and which are kept in the Brontë Parsonage Museum archives. Enjoy the second article!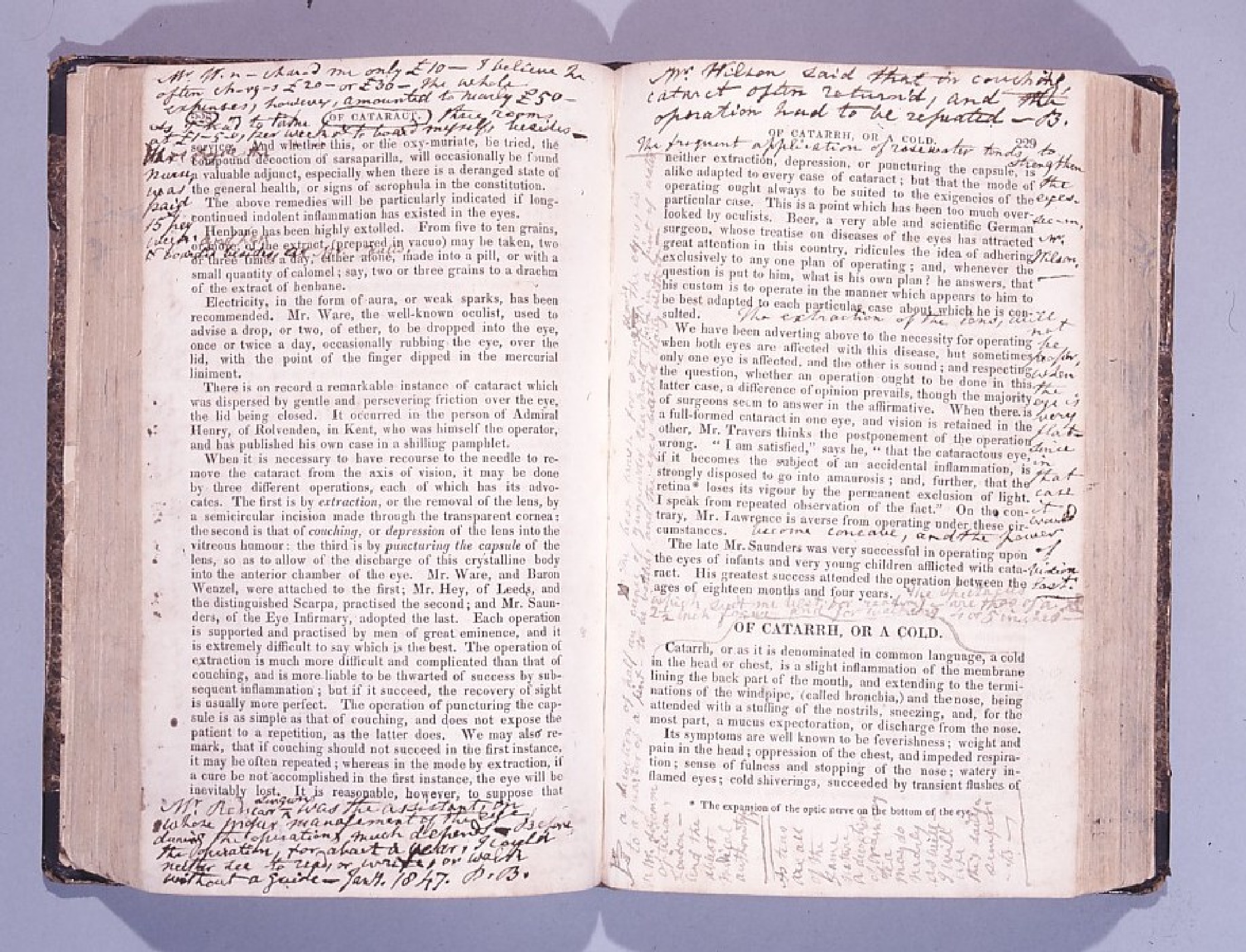 Modern Domestic Medicine, Thomas J. Graham, 1826
Mr Brontë was extremely interested in medicine and his copy of Modern Domestic Medicine has been heavily annotated, recording his own observations and comments relating to the remedies suggested in the text. This page shows the notes he made following the cataract removal surgery he had.
The Brontë Parsonage Museum
If you missed the first article, click here to catch up: Anne's Last Letter- Treasures From The Brontë Parsonage Museum