We are very proud to announce that this year The Sisters' Room is collaborating with the Brontë Parsonage Museum. On the last Friday of each month we will publish special contents curated by the experts of the museum.  Let's have a look at what's inside the closets, drawers and cupboards at the Parsonage. You will find in this new section some of the objects that belonged to the Brontë family and which are kept in the Brontë Parsonage Museum archives. Enjoy this new article!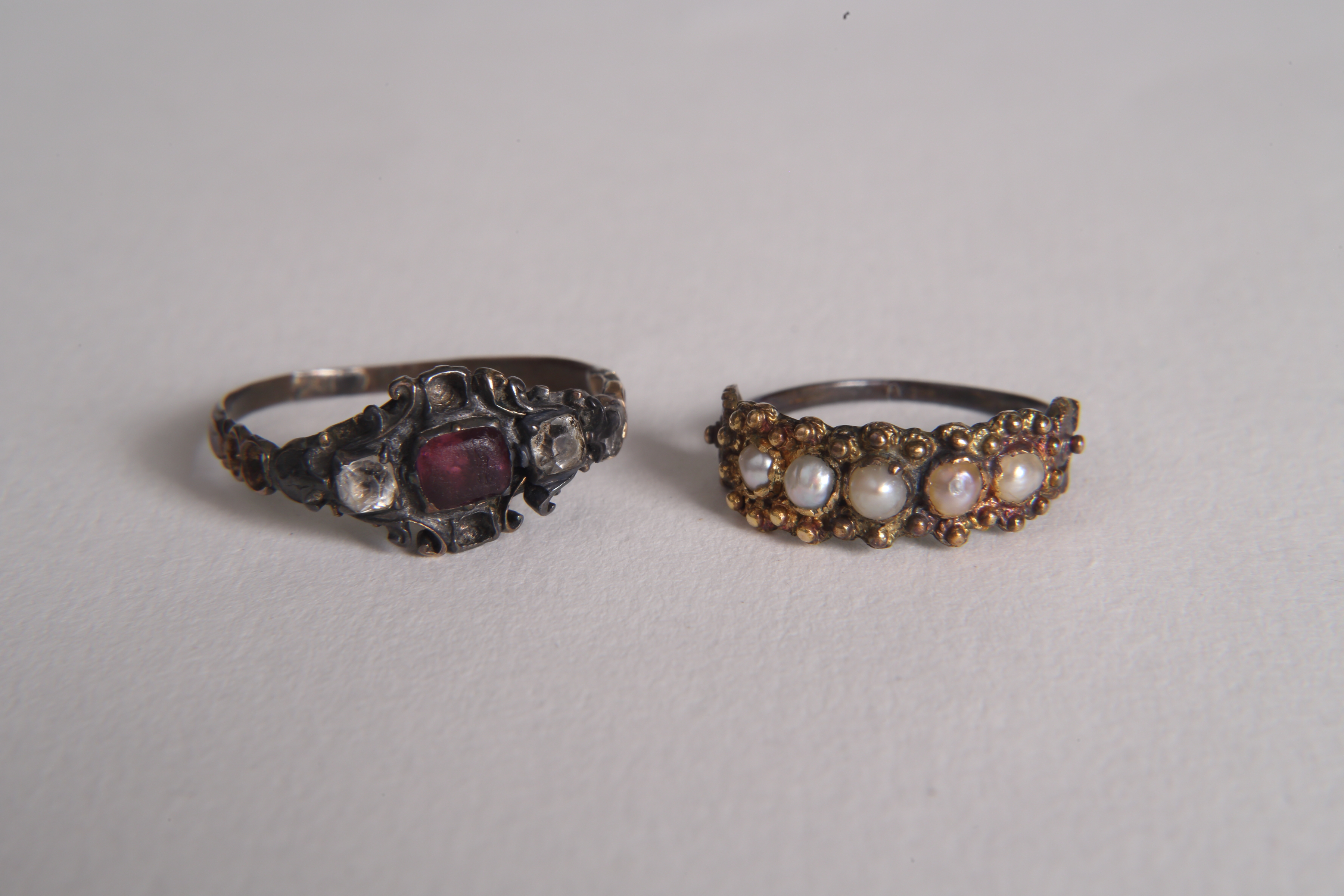 Although Charlotte Brontë did not believe herself to be good looking, she was always proud of her small hands and we have several rings in the Museum's collection to show this. These rings are two of the prettiest examples we have. In the Victorian era, rubies and diamonds symbolised eternal love whilst pearls symbolised tears and grief.
The Brontë Parsonage Museum
Are you looking for more treasures from the Brontë Parsonage Museum? Don't miss The Dining Table and Emily's artist's box!