We are very proud to announce that also this year The Sisters' Room is collaborating with the Brontë Parsonage Museum. On the last Friday of each month we will publish special contents curated by the experts of the museum.  Let's have a look at what's inside the closets, drawers and cupboards at the Parsonage. You will find in this section some of the objects that belonged to the Brontë family and which are kept in the Brontë Parsonage Museum archives. Enjoy this new article!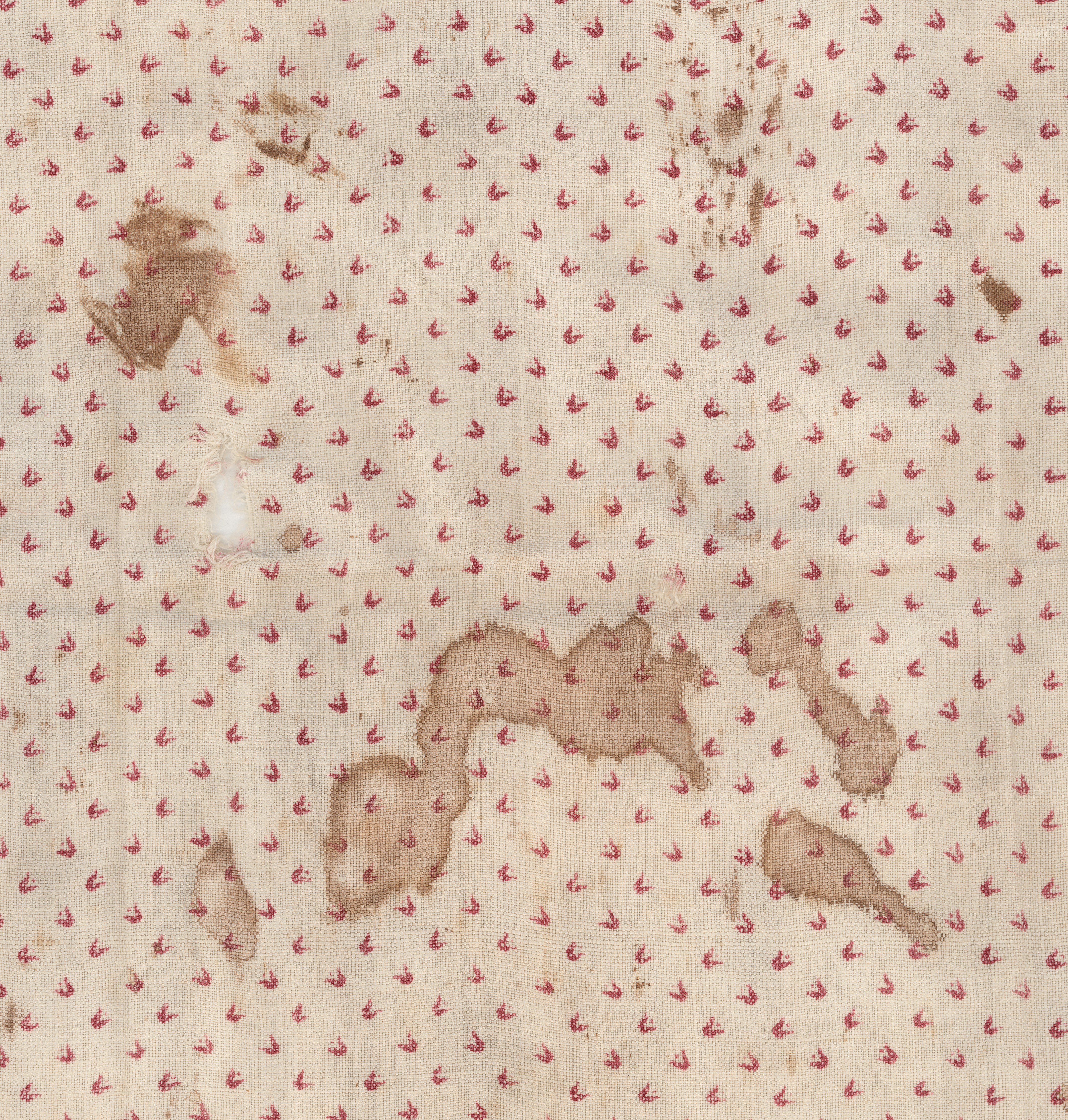 Emily died of tuberculosis, then known as 'consumption', in December 1848. Shortly afterwards, Anne displayed disturbingly similar symptoms. Spread through airborne particles of bacteria, the damp crowded conditions at the Parsonage would have made the house a death trap. This blood-stained handkerchief is believed to have been used by Anne in the weeks leading up to her death in May 1849. The coughing up of haemorrhaged blood, haemoptysis, is a symptom of active pulmonary tuberculosis.
The Brontë Parsonage Museum
Have you already read this month's article dedicated to Emily? Emily Brontë: is there a second novel?