In 2016 we left on a memorable trip in the footsteps of Anne Brontë. Our stays in Yorkshire are usually very short and we're always on a very tight schedule, busy with meetings and excursions. In that year, however, we needed to plunge into our Brontë researches for more than just a weekend, and decided to stay in our beloved England for ten days. Our trip had three main destinations: we would land in Leeds, stay in Haworth for a couple of days, move to Scarborough for a few more days and then reach York. The aim of our tour was to visit some of the places that Anne Brontë loved the most.
Anne worked for the Robinson family at Thorpe Green Hall from 1840 to 1845. In those years, she had the possibility to travel and see both Scarborough and York, two cities she became really fond of. All Brontë enthusiasts know about her love for Scarborough and the influence it had on her writings, but perhaps not so many people know about Anne's connection with York. York was a few miles away from the Robinsons' house and she must have visited it, because in her Diary Paper dated 1841 she mentioned seeing the remarkable cathedral.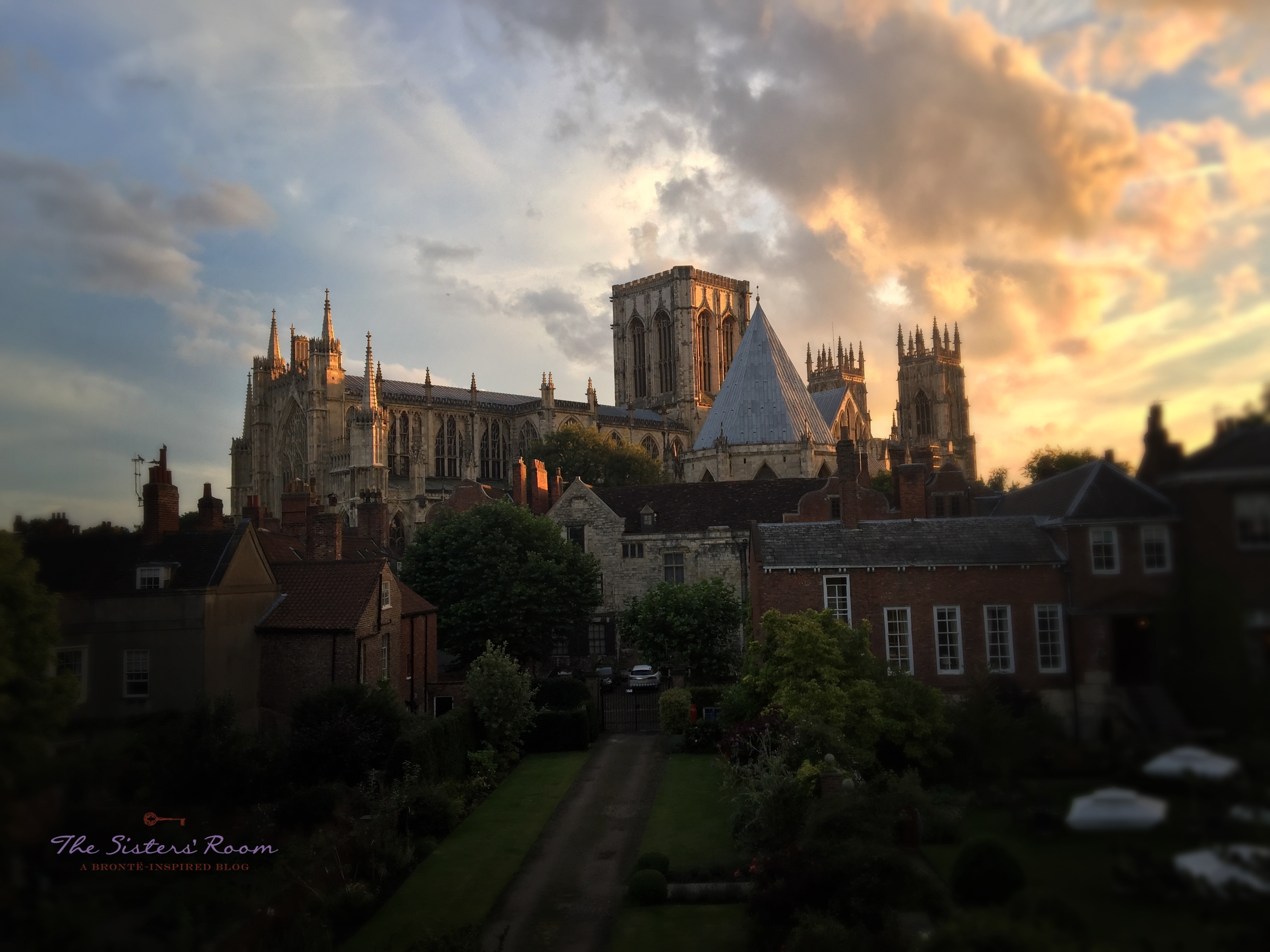 York Cathedral had impressed her so much, that she wanted to see it again in 1849, during the last trip of her life, together with Charlotte and their family friend Ellen Nussey. Anne's illness had been going worse and worse, and her sister Charlotte thought that maybe a little fresh sea air could have helped her cope with the symptoms of tuberculosis. Despite being very weak, Anne was determined in visiting York Minster again, and that impressive building had such a strong impact on her soul that she reportedly started wondering about life: if men, with their limited power, were able to build something so breath-taking… what would God and his infinite power be able to do?
York is, without any doubts, an extraordinary city. Known as the most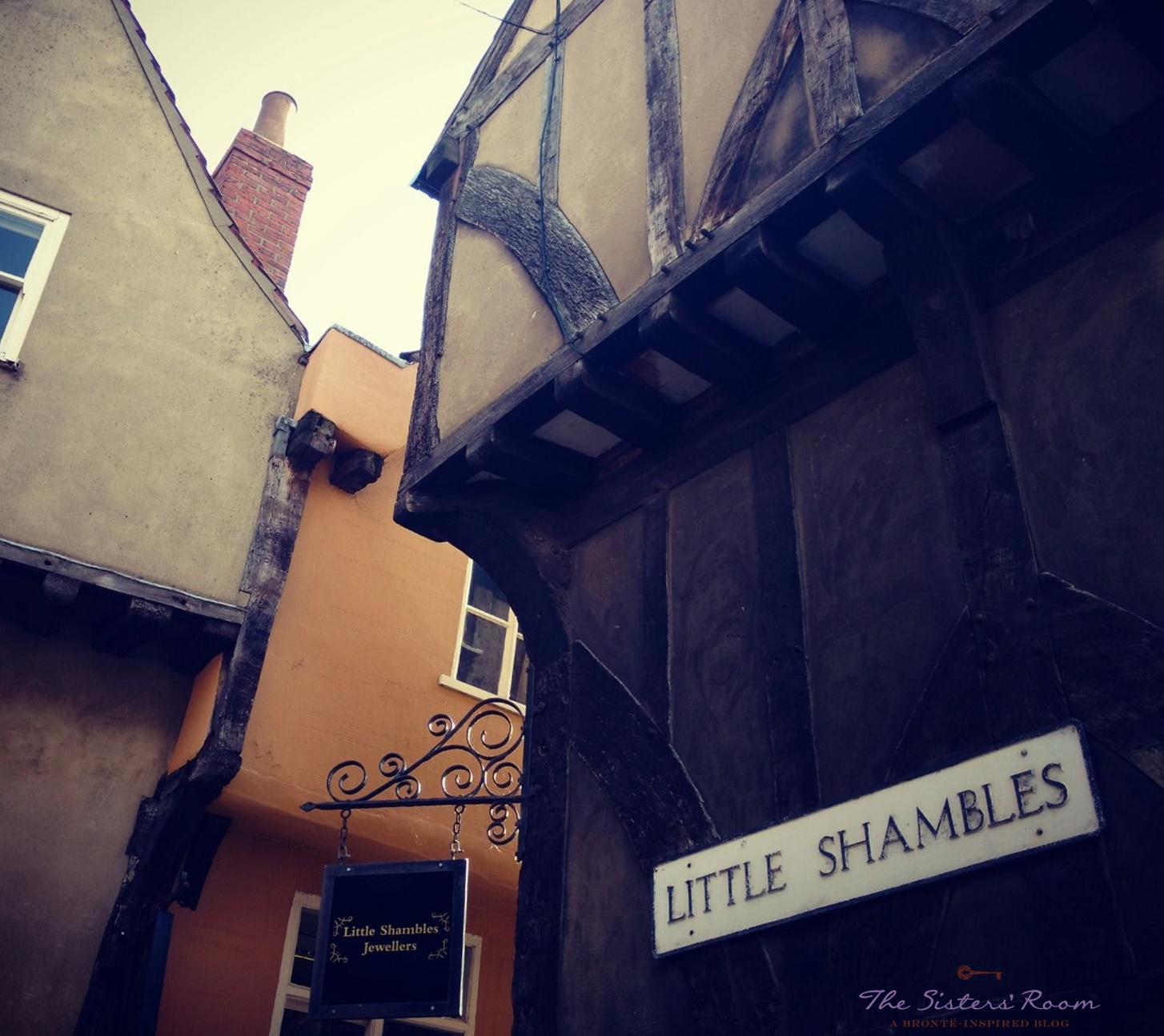 medieval city in North England, it is surrounded by tall, solid walls from the thirteenth century. The narrow and labyrinthine streets of York are intertwined like the threads of a spider web. It's a place where time stopped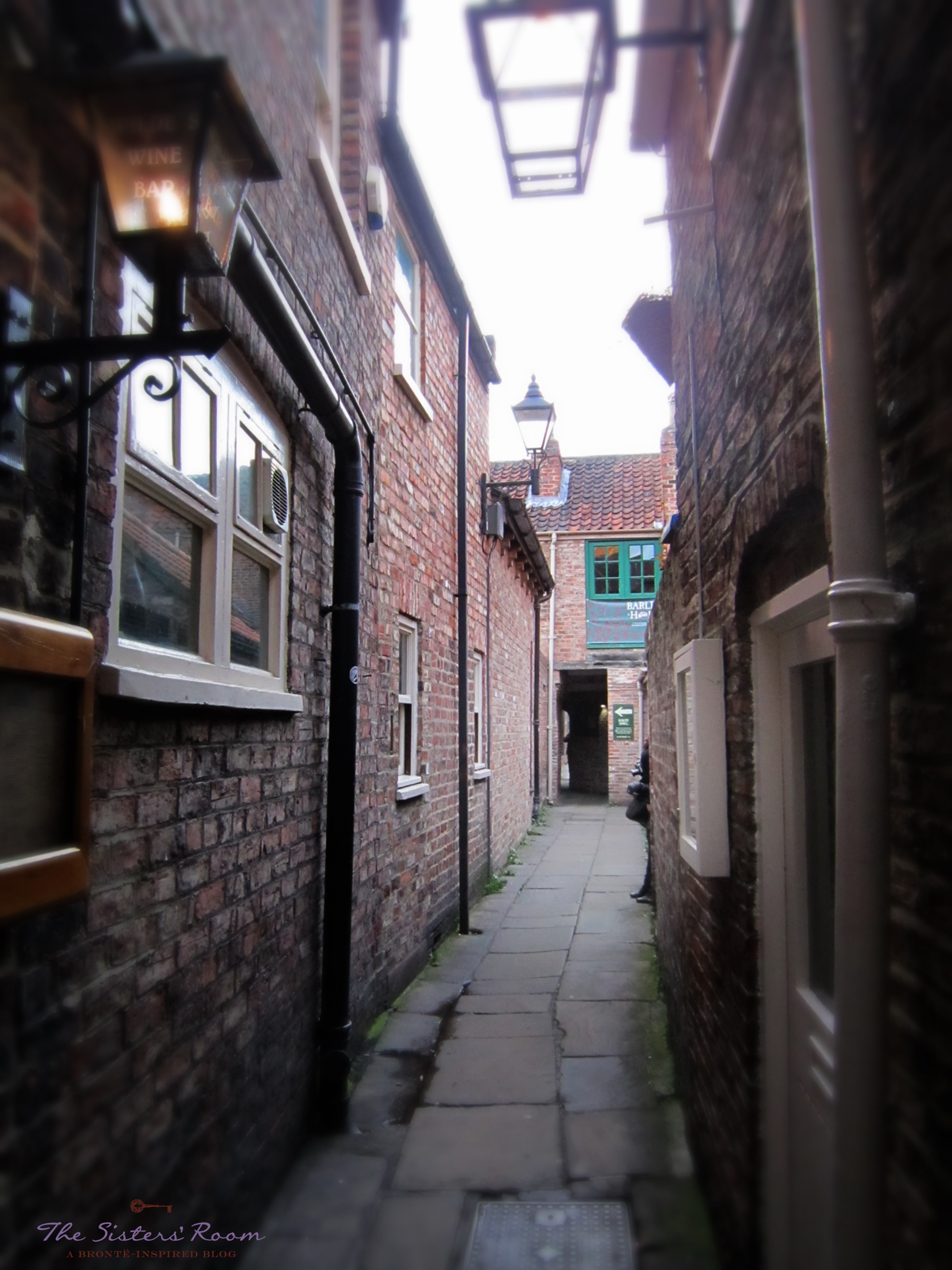 centuries ago. As we walked down the Shambles, had dinner in an old pub, or browsed in a dusty antiques bookshop, we felt as if we could have easily bumped into a woman wearing a Victorian bonnet, and we're actually pretty sure we spotted the hem of a long dress disappearing behind the corner of a narrow street.
There is something magical about York, maybe it's that ancient atmosphere which made us feel as time travellers in the footsteps of Anne Brontë. We miss those days more than ever now, but we'll surely be able to travel again soon, and we can't wait to pack our bags and leave for the next Brontë adventure, hoping  that you, dear readers, will be there with us.
Selene
Have you already read about our adventure in Scarborough that same year? In the footsteps of Anne Brontë- Visiting Scarborough