To celebrate Emily Brontë's bicentenary we got inspired by the amazing exhibition Making Thunder Roar, and we have decided to tell you about two objects that belonged to Emily. We chose these objects among those we have seen during our visits at the Brontë Parsonage Museum in Haworth. 
Serena:
What does Emily mean to you? Last time we went to Haworth for Emily Brontë's bicentenary there was something about the exhibit dedicated to Emily that I really appreciated. I felt involved.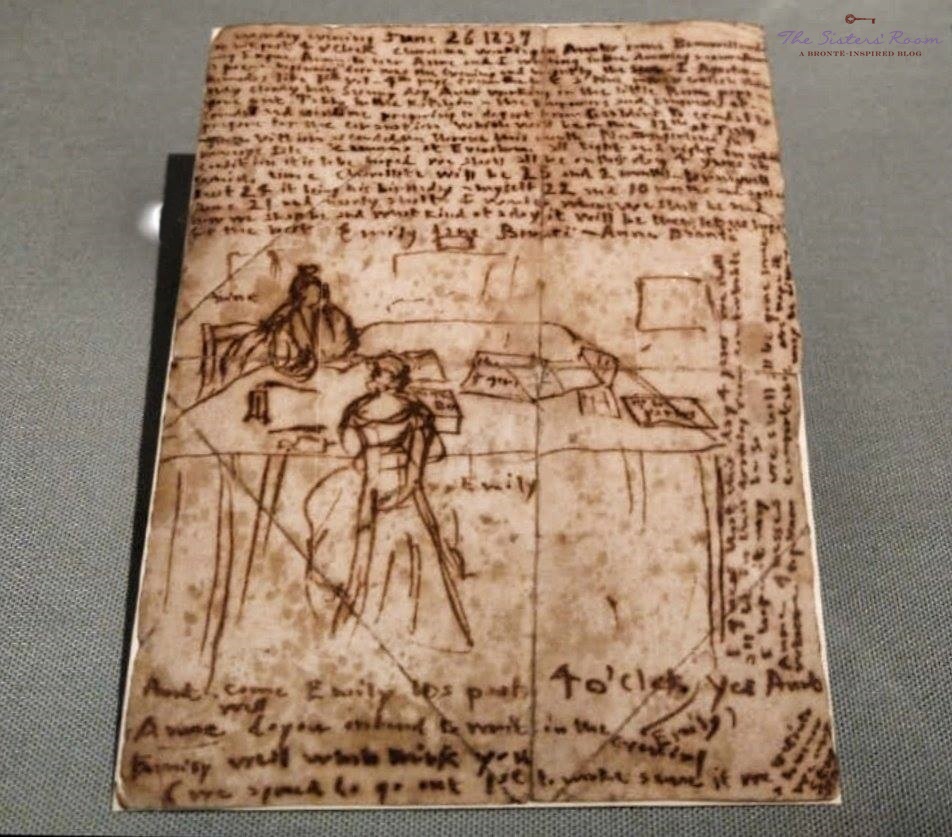 As a matter of fact, not only it was possible to admire those objects once belonged to Emily and carefully selected for the exhibit- there was something there, waiting just for me. For me and for all the people that, just like us, went to the museum on a pilgrimage during this very special year. In fact, just in the middle of the room, at the very core of the exhibit, there were a box and some cards. If you wanted, you could fill them out answering the question What does Emily mean to you? and put them into the box. This kind involvement of the people visiting the Parsonage actually moved me. I felt part of it.
So, what does Emily mean to me? Some kind of inspiration, I guess. Not derived just by her talent or genius, but mostly by her freedom and loyalty to herself, in everyday life. Should I pick one item I would certainly go for something that has already been chosen by the writer Mike Carey for the exhibit. It's a diary paper written by Emily on 26 June 1837. You can see both lines and a sketch there. The lines are horizontal, vertical and transverse. The sketch shows Emily and Anne sitting at the table in the dining room, writing those same diary papers. It's like you can see part of Emily's universe in that little sheet of paper. Everything is just there- her wild imagination flowing into writing, her love for her family and the house, her shy nature. Yet, that's not enough, and we would love to get even closer. Maybe, though, this is what is actually fascinating about Emily- you can never get to her heart. She is wild and fleeting. Just like the wind on her beloved moors.
Selene: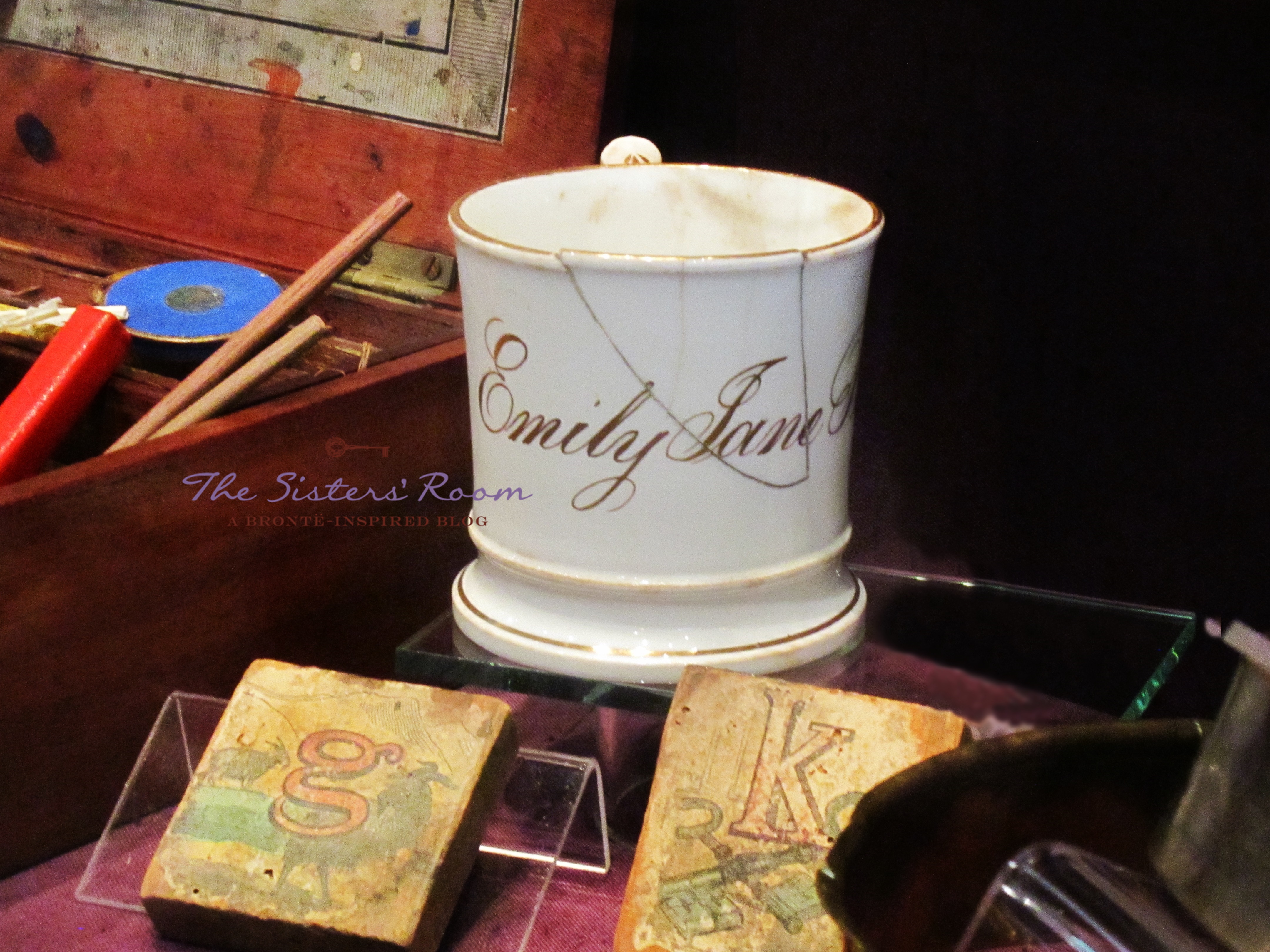 What does Emily mean to me? Strength, Courage and Inspiration.
One of Emily's belongings I've always loved is the white china Christening cup. It was a gift given to Emily by one of her godparents.
Christening cups were very common presents in England – during the Victorian Age the cup, together with many other traditional gifts, was sent to the family one day before the ceremony and it had to be put on a table in the sitting room or in a room where it could be seen by everyone. I wonder if at the time when Emily was born they used to do the same? That china cup with delicate gold decorations might look less valuable than other traditional gold and silver gifts, but despite its simplicity it has some kind of refined elegance that makes it precious, just like Emily. I love the way Emily Jane Brontë is written in golden letters on such a plain white background, without any frills. I have chosen this object today, among many others, because I think that those three golden words written on something that was given to her on the occasion of her birth, have symbolically been the best wish for a name that would shine forever in the history of English literature.
Have you already been to the exhibition organized at the Parsonage for Emily Brontë's bicentenary? Find out more about it here: Making Thunder Roar- Emily's bicentenary at the Brontë Parsonage Museum