This year at the Brontë Parsonage Museum we enjoyed a very special exhibition entirely dedicated to Emily and entitled Making Thunder Roar. The name was inspired by Virginia Woolf's essay The Common Reader (1916), where Woolf writes about Emily: "Hers, then, is the rarest of all powers. She could free life from its dependence on facts; with a few touches indicate the spirit of a face so that it needs no body; by speaking of the moor make the wind blow and thunder roar".
The exhibition is based on the original idea of finding out something about Emily looking at the things that once belonged to her, rather than her novel and poems. That's why thirteen well-known Brontë enthusiasts and scholars were asked by the Brontë Society to answer the question "what does Emily Brontë mean to me?". Each response had to inspire or be inspired by the choice of an object that belonged to Emily.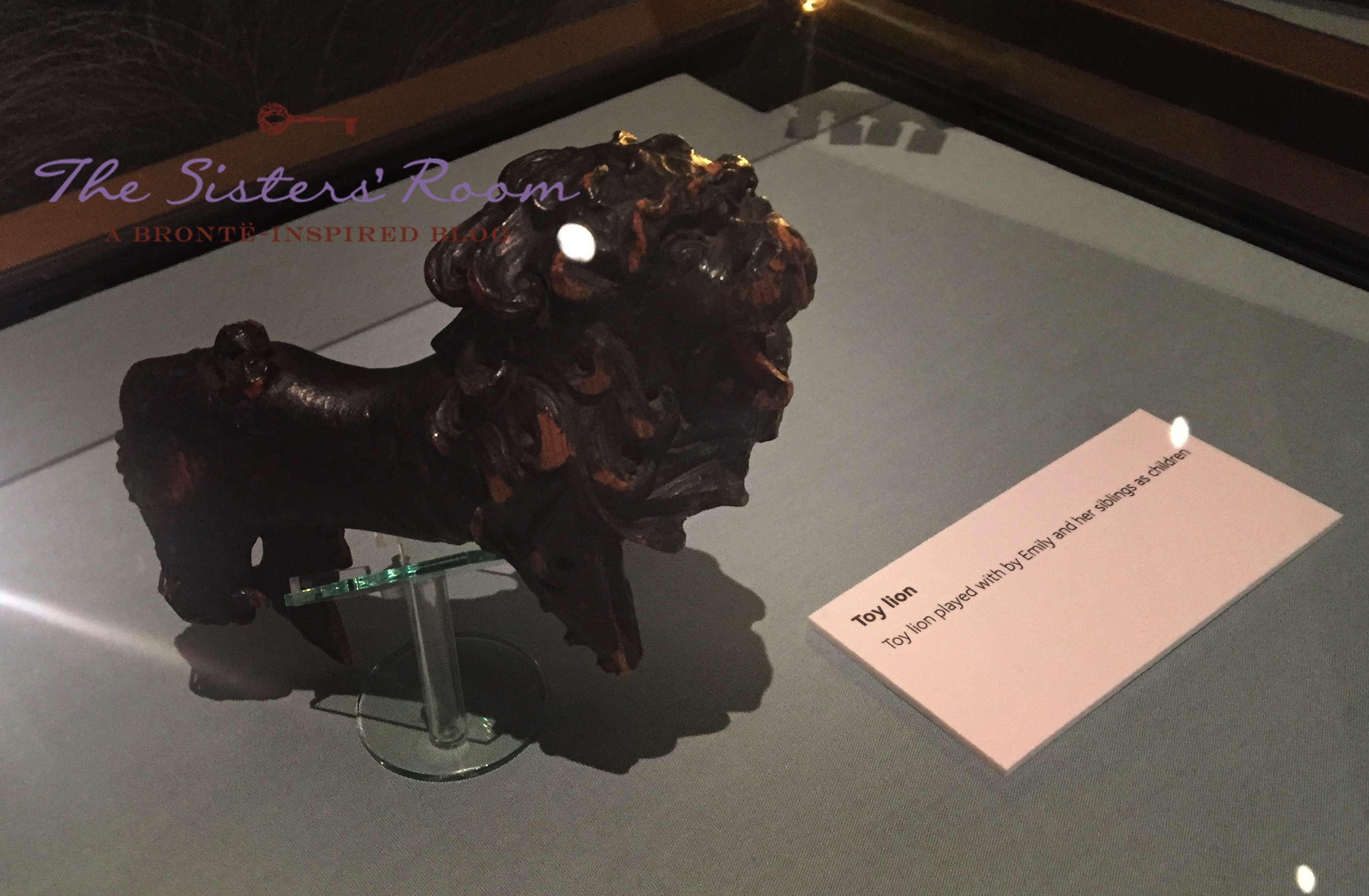 Among the well-known people who took part in the exhibition there's the stunning Judi Dench, worldwide known actress from Yorkshire who – among many other unforgettable interpretations- played the part of Mrs Fairfax in the 2011 adaptation of Jane Eyre, and who's currently Brontë Society President. The item she's chosen for the exhibition is a wooden toy lion. Dench says that she chose it inspired by Emily's great love for animals.
And another celebrity who participated in Emily's celebrations was Sally Wainwright, famous director and film producer also born in Yorkshire and very famous in Italy for To Walk Invisible, the latest amazing Brontë film biography. She chose for the exhibition five newspaper cuttings of Wuthering Height's reviews that Emily kept in her writing desk. Wainwright made this extraordinarily interesting choice wondering about Emily's decision of preserving those reviews when only one of them was positive.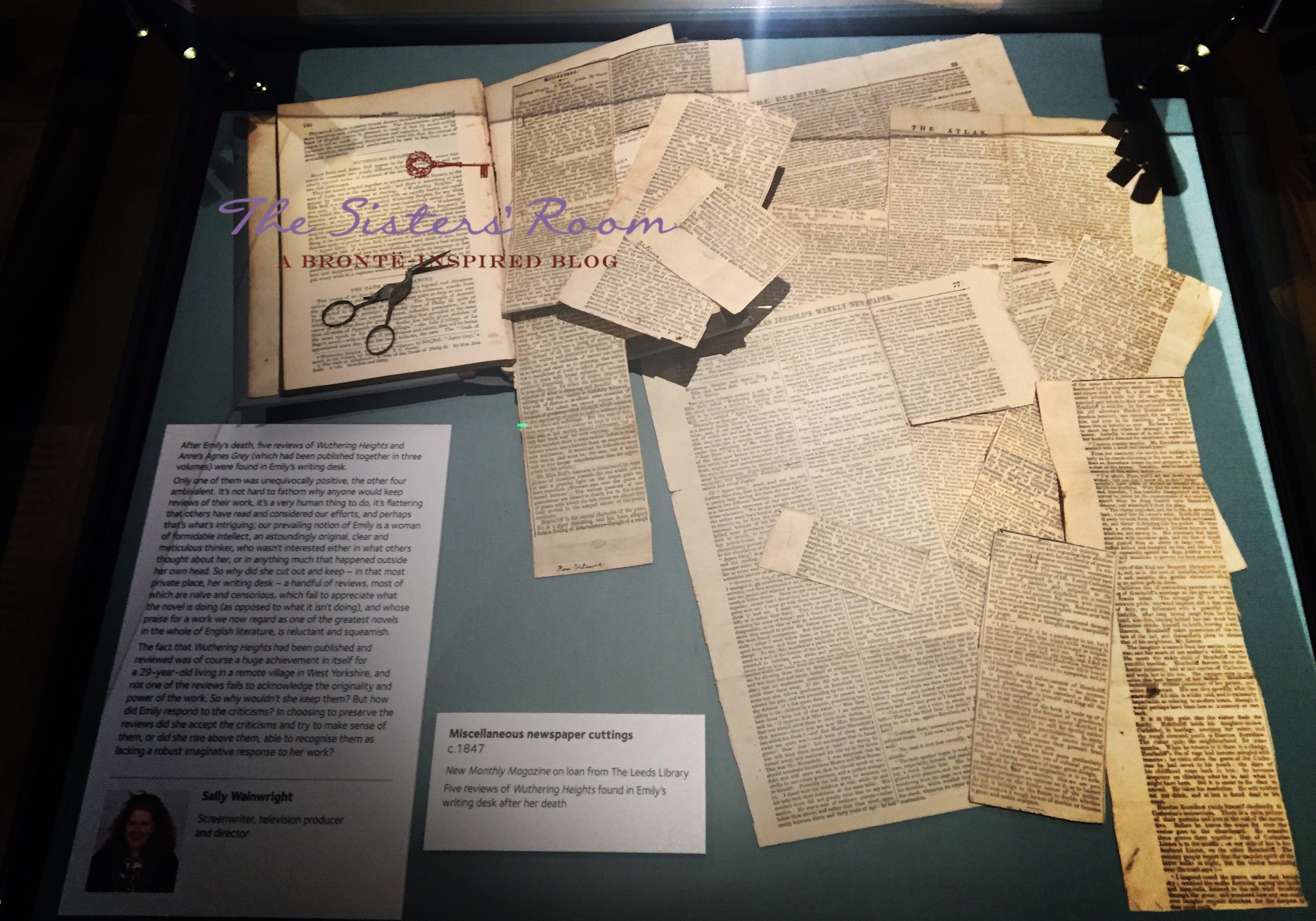 The Brontë Society has done a great job also this year, and this isn't all you need to know! There are lots of other surprises at the museum.. We'll tell you more about it in our next articles, for now keep following us and let us know: what does Emily mean to you?
Selene
Are you ready for Emily's bicentenary? Are you a fan of Emily's Wuthering Heights and you want to learn everything about her and her novel? Maybe you should read also Our Walk To Ponden Kirk, In The Footsteps Of Emily Brontë, Ponden Hall and the Heaton family.