We are very proud to announce that also this year The Sisters' Room is collaborating with the Brontë Parsonage Museum. On the last Friday of each month we will publish special contents curated by the experts of the museum.  Let's have a look at what's inside the closets, drawers and cupboards at the Parsonage. You will find in this section some of the objects that belonged to the Brontë family and which are kept in the Brontë Parsonage Museum archives. Enjoy this new article!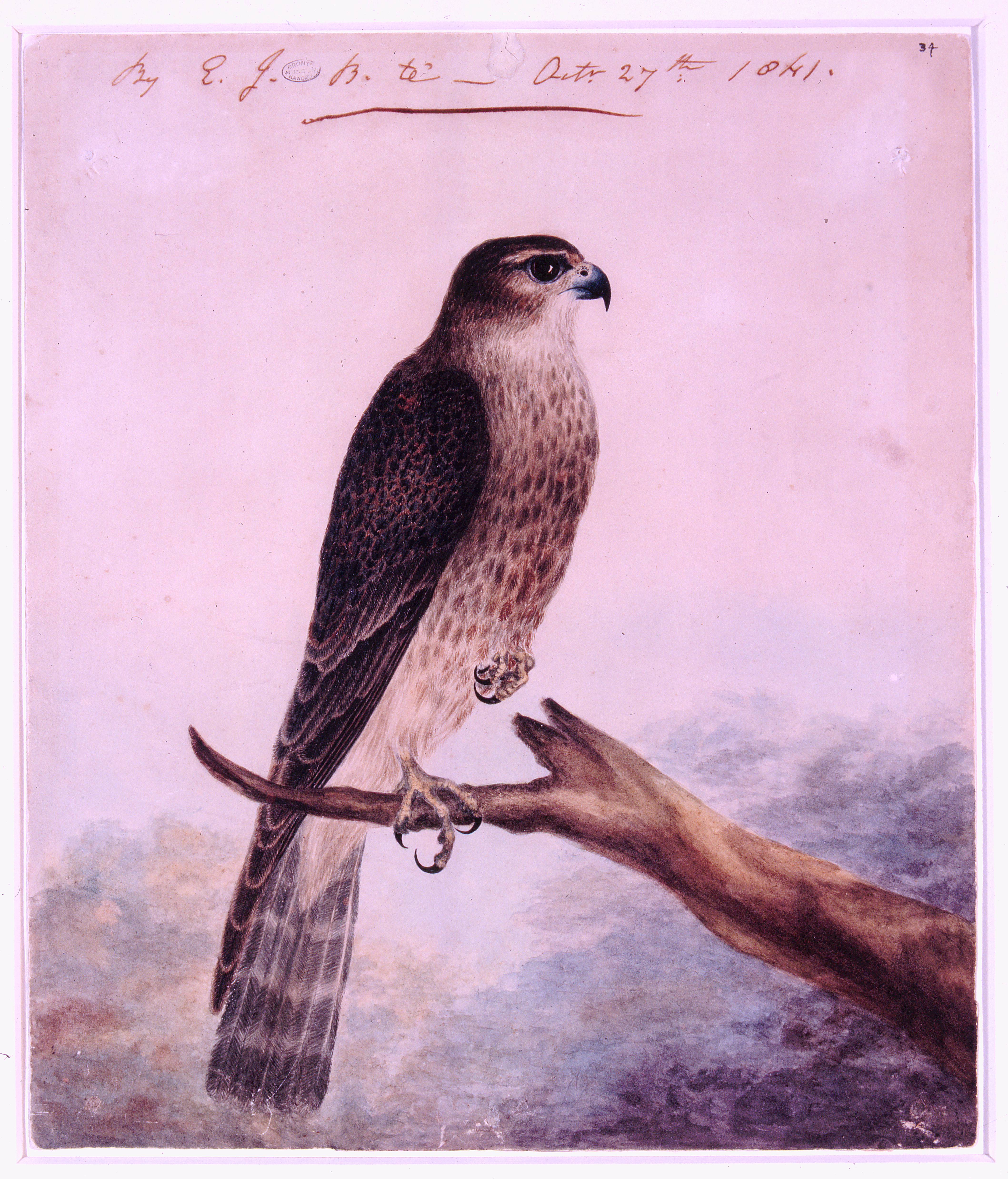 Watercolour study of a merlin, signed by Emily Brontë and dated 27 October 1841. It is possible that it's a painting of her own bird, Nero, which she rescued from an abandoned nest on the moors.
Brontë Parsonage Museum
Emily and Anne were very close. Have you already seen the Diary Paper, 1834?