During one of our trips to Brontë country we went up to Ponden Hall, an ancient farmhouse located on the moors. Apparently, Ponden Hall  has many connections with the Brontës and it is thought to be a place that inspired Emily Brontë's Wuthering Heights. As well as being a very fascinating place, it is nowadays a lovely bed&breakfast. When we got there unfortunately, we could only admire the dark and intriguing facade and the garden. We are very curious to see the interiors though, and we hope we'll be able to do it soon!
A few months ago we had the chance to interview Julie Akhurst, owner of the house and the B&B. Julie is very kind and approachable, we virtually met on Skype and she agreed on being interviewed for the blog.  So, dear readers, meet Julie!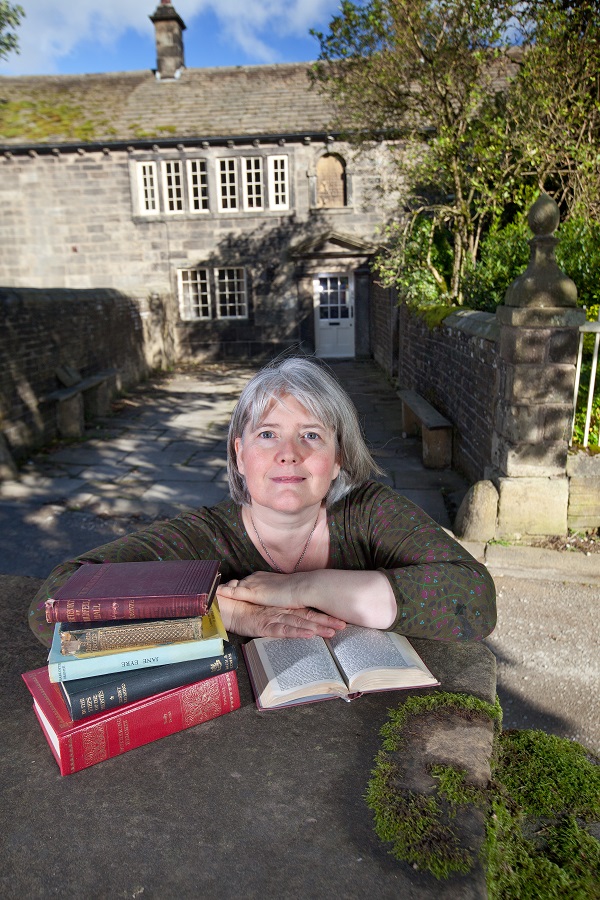 Hello Julie, tell us something more about you and your job: when did you move to Ponden Hall and how did you decide to start a bed & breakfast? 

We moved to Ponden Hall in June 1998. We decided to start the bed and breakfast because I needed a job, and we realised – after a guest on a tour with the Brontë Society had requested to stay in the box bed* room – that many people would be likely to want to stay.
(*traditionally considered as being Catherine's box bed in Wuthering Heights) 
Are all the guests who stay at Ponden Brontë enthusiasts? And what's the question about the house that your guests ask more frequently?

Not all the guests are Brontë enthusiasts, but many are. Common questions include:
a.       Did you inherit the house through your family or did you buy it?
b.      Do you have a ghost?
c.       Have you SEEN a ghost?
d.      Who is your favourite Bronte?
Have you got a favourite room? Which one is it and why? 
My favourite room is the library, because it is very peaceful and comfortable, and still has a lot of books, which make it a very happy room.
Ponden Hall is a very ancient farmhouse that survived many centuries so, we were wondering, are there any "haunted" rooms you could tell us about?
There are two ghost stories, but both are associated with the outside of the house. The first is the story of a 'gytrash' (an apparition) which takes the form of a flaming barrel that rolls down the hill, deflects off the garden wall and disappears. It is supposed to portend ill…
The second is a greybearded man who waits with his lantern at the garden gate, and whose appearance foretells death in the family. Both these stories predate the Brontë by many years, and both are mentioned by Branwell in his story/unfinished novel which is set at Ponden, And The Weary Are At Rest.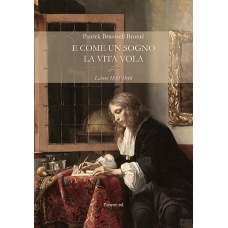 If you liked the interview and you want to know more about our guests, here are other interviews to the professionals who always guide us and help us during our trips to Haworth: Our Guest: Johnnie Briggs, Blue Badge Tour Guide, Our Guest: Leri Morgan-Wynne, Our Guide On Haworth Moors.