2018 will be a very special year for Brontë enthusiasts, since it will be entirely dedicated to Emily Brontë in order to celebrate her bicentenary. There will be lots of worldwide cultural events to celebrate the author of the immortal Wuthering Heights. Let's have a look at some of the most engaging events organized by the Brontë Parsonage Museum for the first half of the year!
The Museum will be closed in January, but the staff will be available for some free talks of about 15 minutes every day (no need to book in advance).
You could also join the event called Parsonage Wrapped, and have the unique chance to take a peek behind the scenes during the Museum's annual closed period.
In February there will be plenty of exhibits and workshops dedicated to Emily and her Wuhtering Heights. Making Thunder Roar: Emily Brontë, it's an exhibit which invites a number of well-known Emily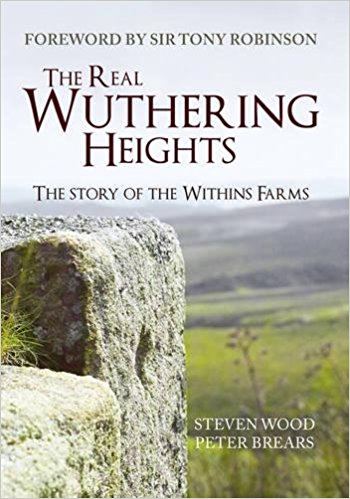 admirers, such as Maxine Peake, Lily Cole and Helen Oyeyemi amongst others to share their admiration and interest in Emily's life and works. For those who particularly loved the landscape in Wuthering Heights, there will be a very interesting exhibition featuring original illustrations by Peter Brears from his book The Real Wuthering Heights: The Story of the Withins Farms.
An event with the author Caryl Phillips and the screenwriter Sally Wainwright will take place in March at The Leeds Library, while in April the writer Patience Agbabi will start her residency at the Brontë Parsonage Museum for this year's "Writer in residence". In May, Wings of Desire by the artist Kate Whiteford, will unveil for you Emily's hawk, Nero, through film. Thanks to a 'hawkcam' you'll be able to view the moors from the comfort of your armchair as if you were a bird.
During the Summer months visitors will have many surprises too! In fact, in June The Pillar Portrait will be back home for the first time since 1984. This portrait is the only known surviving portrait of Charlotte, Emily and Anne Brontë together and was painted by their brother Branwell in 1834. It was acquired by the National Portrait Gallery in 1914, where it's usually displayed.
Of course, as usual, during the whole year you'll be able to book some fantastic tours called Brontë Treasures– very valuable occasions to learn more about the Brontë collection, in a very private atmosphere.
To have further information about these events just check The Brontë Parsonage Museum website out here, and be sure to learn more about their schedule and prices. Get ready for an amazing year, and let's celebrate together one of the greatest auhors of the English Literature: Emily Brontë.
Serena
Are you ready to celebrate with us? If you want to learn more about the Parsonage read also View From The Window: the Brontë Parsonage Museum; if you're curious about Branwell's portrait, instead, don't miss On the Wall: the Pillar Portrait