The entire world is getting ready to celebrate Emily Brontë's bicentenary on July 30th. Could be fascinating though to look back at 50 years ago and see how our famous literary icon's 150th birthday was celebrated in England, before the arrival of the Internet and before the media got so much interested in Emily.
It was a Tuesday, and on that July 30th the Brontë Society organized a commemorative ceremony at the overcrowded church of St. Michael and All Angels in Haworth, full of people who got there to attend the special event. During his sermon, reverend Rodney T. Hughes read some of Emily's poems and a commemorative poem by Day-Lewis, written in 1945. Moreover, to celebrate Emily's immortal genius, a wreath of heather and flowers was laid in the area of the church dedicated to the Brontë family.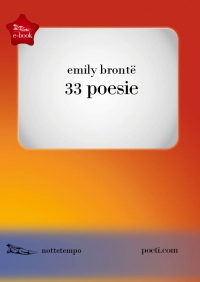 On the same day another event took place in Westminster Abbey at the Poets' Corner, where a white marble plaque celebrates the three Brontë sisters. A delegation of the Brontë Society attended the brilliant speech on Emily Brontë's life and works by Naomi Lewis. At the end of the speech Donald Hopewell, former and very much appreciated Brontë Society president, laid an heather wreath before the plaque, referring to Emily as to "the most original and incredible of the three sisters".
That night in London there was also a Brontë recital in the Purcell Room on the southern bank of the Thames, where some poems, diary pages and exctracts from Emily's novel were read. After that a short play took place, in which two famous actresses of the time played the roles of Emily and Charlotte interpreting their differences in character. According to Transactions 1968 – the famous Brontë journal known today as Brontë Studies– it was such a memorable day in the story of the BS! 
                                                                                                                  Maddalena De Leo
Do you want to know what's going on at the Parsonage for this special year of celebrations? You should really read this: Celebrating Emily Brontë: What's On At The Parsonage?