We are very proud to announce that also this year The Sisters' Room is collaborating with the Brontë Parsonage Museum. On the last Friday of each month we will publish special contents curated by the experts of the museum.  Let's have a look at what's inside the closets, drawers and cupboards at the Parsonage. You will find in this section some of the objects that belonged to the Brontë family and which are kept in the Brontë Parsonage Museum archives. Enjoy this new article!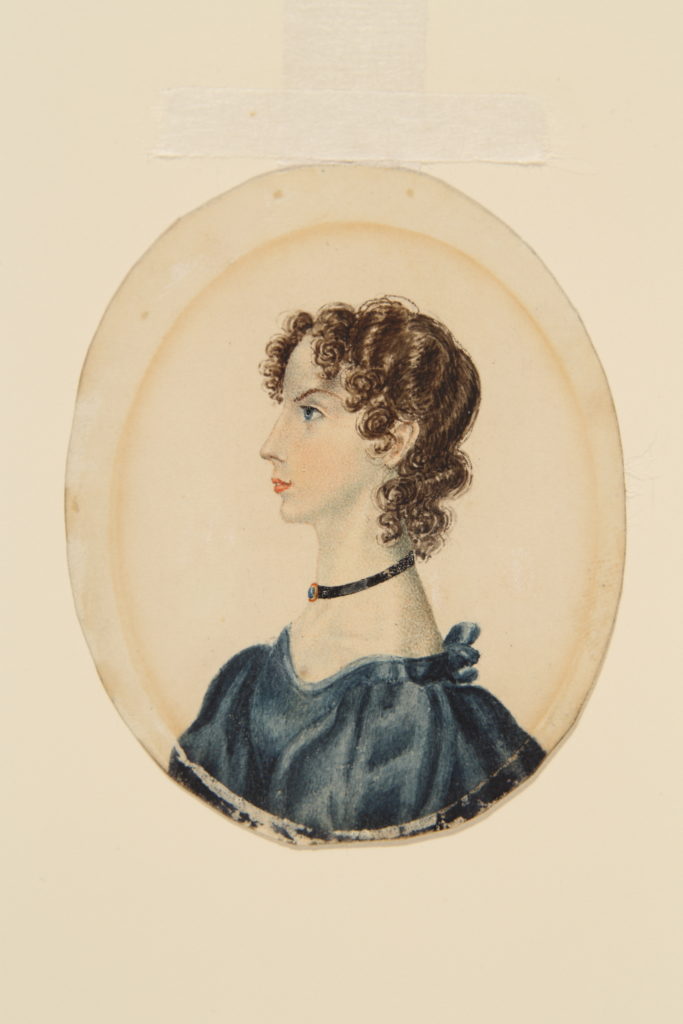 Anne is the most drawn member of the Brontë family, with this watercolour being one of three portraits of Anne done by Charlotte. Written on the back in Charlotte's longhand is 'Portrait of Anne Brontë, by her Sister, Charlotte Brontë, June 17th 1834'. This would have been painted during the time Charlotte was preparing for a career in art, possibly as a miniaturist. It has been cut into an oval shape which suggests that it could have been displayed on the Parsonage walls.
Brontë Parsonage Museum
Did you know about the mistakes on Anne's death certificate? Have you ever been to Scarborough, where she rests? Don't miss Anne Brontë: the errors on the gravestone and birth certificate and In the footsteps of Anne Brontë- Visiting Scarborough.