Did you know that looking around Haworth graveyard   you can still find the grave where Tabitha Aykroyd was buried in 1855? We had the chance to see it several times but remembering its exact location is still complicated. It can be found somewhere near the small wall that separates the Parsonage garden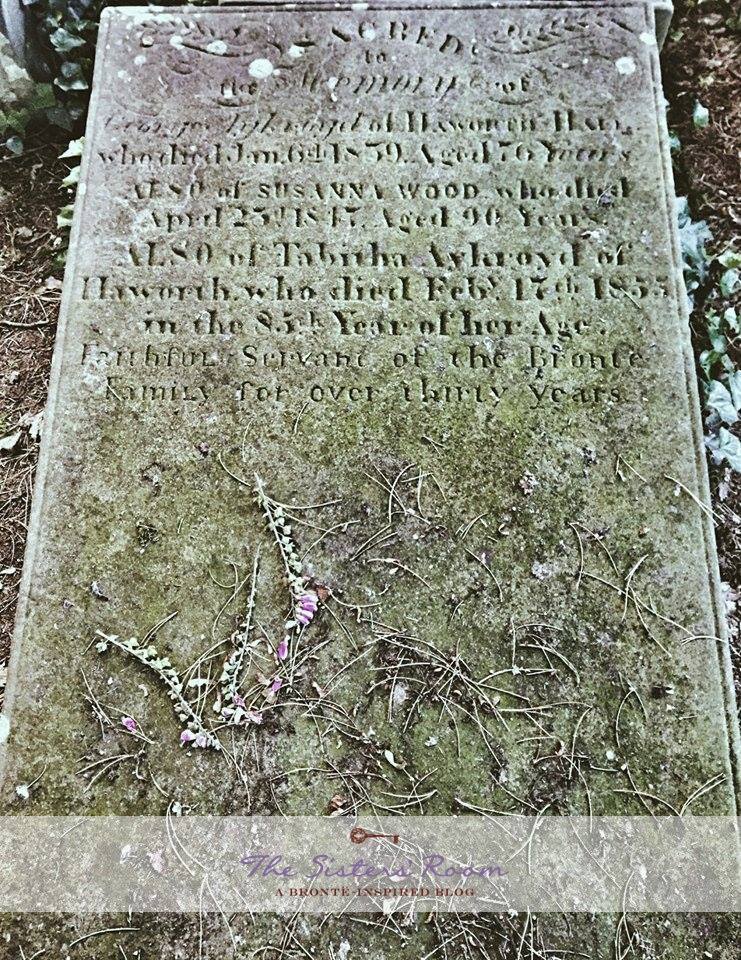 from the cemetery, but it's not easy to find among the many dilapidated tombstones covered with moss. For the less daring, an information plaque has been set at the entrance with all the indications to reach the grave, but getting lost through all those suggestive tombstones is too exciting and, once again, we went looking for Tabitha without reading the plaque.
Her tombstone lies on the ground and goes quite unnoticed because it isn't rich, nor peculiarly striking. She was very close to the Brontës and an enthusiast may expect something different, but Tabby didn't come from a rich family and her remains lie together with Susannah Wood's (her sister) and those of a man named George Aykroyd (possibly her brother). We don't know much about her private life except that she was already 53 when Reverend Brontë hired her to work as a servant at the Parsonage, and Elizabeth Gaskell described her as "a specimen of a Yorkshire woman of her class in dialect, in appearance, and in character. She abounded in strong practical sense and shrewdness. Her words were far from flattery, but she would spare no deeds in the cause of those she kindly regarded."
Faithful Servant of the Brontë Family For Over 30 years, says the inscription on the tombstone, and we know that she really was fond of the Brontës. She loved her "childers"- as she used to say in old Yorkshire dialect- very much: she took good care of them, she went for long walks with them on the moors, she told them fairy tales that they would never forget and that became a source of inspiration for their novels. Especially Emily, who's told to have spent a lot of time with her in the kitchen, was influenced by her to the point of creating a character entirely based on Tabitha: Nelly Dean.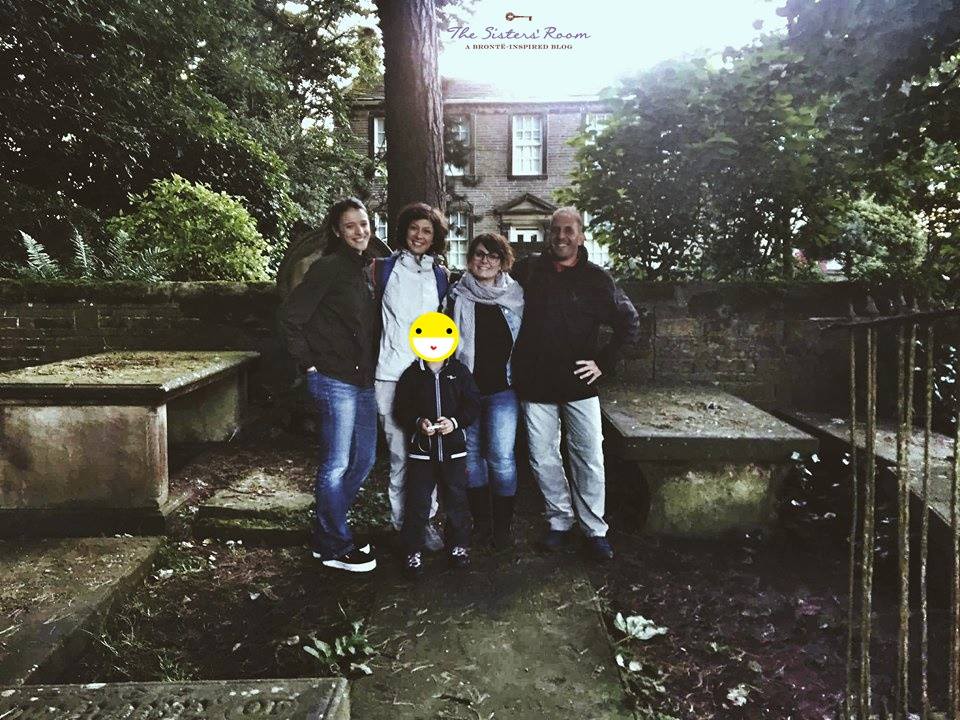 Tabby is a figure that Brontë enthusiasts can't help loving, and that day in the graveyard, looking for her name among the graves, we noticed a young man carrying a camera who was wandering through the tombs a little lost. We didn't know where he was from, until he came near and asked in Italian if we knew where Tabitha Aykroyd's grave was. His name was Marco, he had left his home for an amazing literary tour of Great Britain which included many other interesting legs… and the best thing is that he wasn't travelling alone, his wife Rachele and their child Edoardo went with him! It was really nice meeting this wonderful family of literary travellers, chatting with them will always be one of the best memories from our latest trip! Unfortunately, we don't know how their tour went on but we really hope to meet them again soon, hopefully in Haworth, and listen to all their travel stories.
Selene