Today we'd love to tell you about a very special experience we've recently lived. It involves Rai Radio 2, Wuthering Heights and our dream. It also involves our Brontë related book about the places in Emily Brontë's novel. Are you tuned in?
Rai Radio 2, Wuthering Heights and our book about Emily Brontë
Our interview at Ovunque6 on Rai Radio 2
On Saturday 22 September at 7.00 am we were interviewed live for Rai Radio 2 by Natascha Lusenti and Federico Bernocchi at Ovunque6. It was an amazing experience!
We were definetely excited, but the very welcoming and nice Natascha and Federico were just perfect hosts and made us feel at ease. At first they asked us some questions about our blog and project, about the Brontë universe as well, and also about our passion for the three sisters (of course they asked "What do your peers think about all this?"). We really had fun and explained that family and friends are used to this to say the least, not to mention the fact that by now they are unconsciously very prepared about the Brontës too. Furhtermore we talked about the fact that there are plenty of Brontë enthusiasts around, and they are all so passionate.
Then the two speakers wanted to know more about E sognai di Cime Tempestose, our book dedicated to the places in Emily Brontë's novel. They asked details about our journeys to Yorkshire and our walks out on the windy moors.
If you haven't read E sognai di Cime Tempestose yet you can purchase it here:

Emily Brontë, Rai Radio 2, Wuthering Heights
So, what else? Well, this is huge! We've brought Emily Brontë to the radio! It was such an awesome experience and we were very proud of that too. Our passion was born thanks to our friendship. From there many things took shape, step by step. Journeys, research, our blog, the communities on the social networks, our first book. Everything has become real. And on that day we could tell our story through a different media, thanks to Lisa Tropea who wanted us there.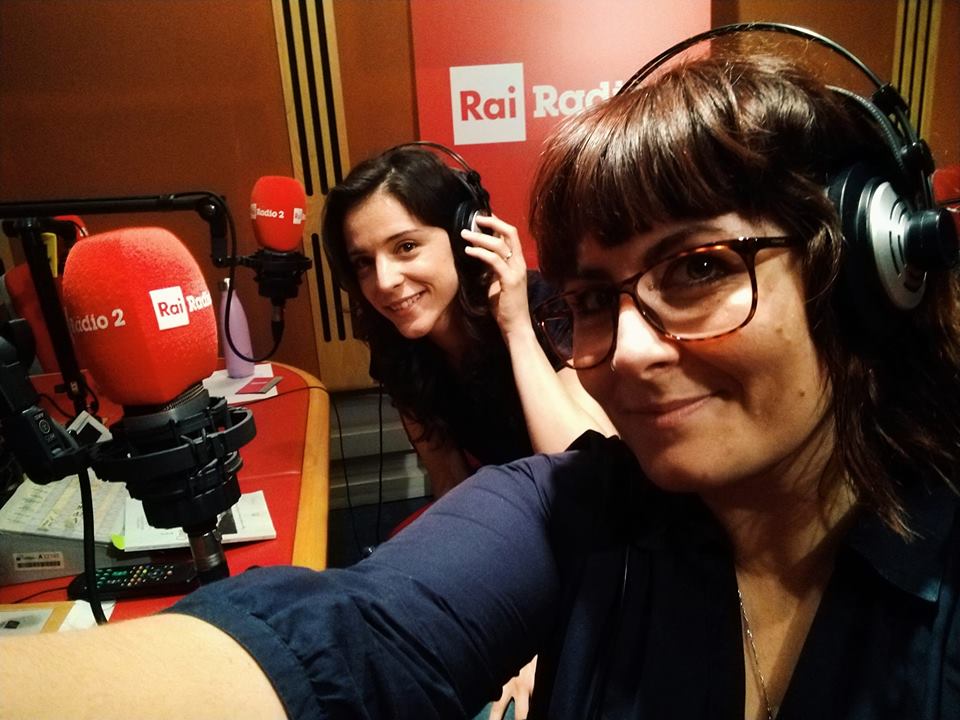 It was a very special experience at Rai Radio 2. Wuthering Heights has always been with us- in fact, we had also brought our copy there.
If you missed the live interview you can listen to the podcast here. Our interview is towards the end, but if you speak Italian we suggest you to listen to the whole broadcasting- it really is nice.
We'd like to thank once again Lisa Tropea, Natascha Lusenti, Federico Bernocchi and Rai Radio 2 for giving us this chance and for making us live another great Brontë adventure!
Serena
If you still want to wander through our favourite Brontë places we suggest you to read View From The Window: the Brontë Parsonage Museum. If you'd like to read a preview of our book instead, then go with Our Walk To Ponden Kirk, In The Footsteps Of Emily Brontë. Enjoy it!